Following is a preview of an exhibition of nine artworks currently being held in the library of Avondale University College. Each artwork is a visualisation and sonification of a description of Jesus, the Son of God, as depicted in the Holy Bible's book of John.
The song on the video is an original. It is actually a "sonification" of the information used to create the artworks. In other words, the music was generated by the contents of the artworks using my creative algorithms. Therefore, there is a one-to-one relationtionship between the visuals of the artworks and the song.
In fact, the majority of the aesthetics of the artworks was achieved by an encrypted visualisation synthesis of the information found in several verses of the Holy Bible.

"I Am the Light of the World"—20201016, acrylic on hardboard and pine timber, with a sprinkle of metal brackets, screws and LED lights, 120 x 120cm
The BREAD of Life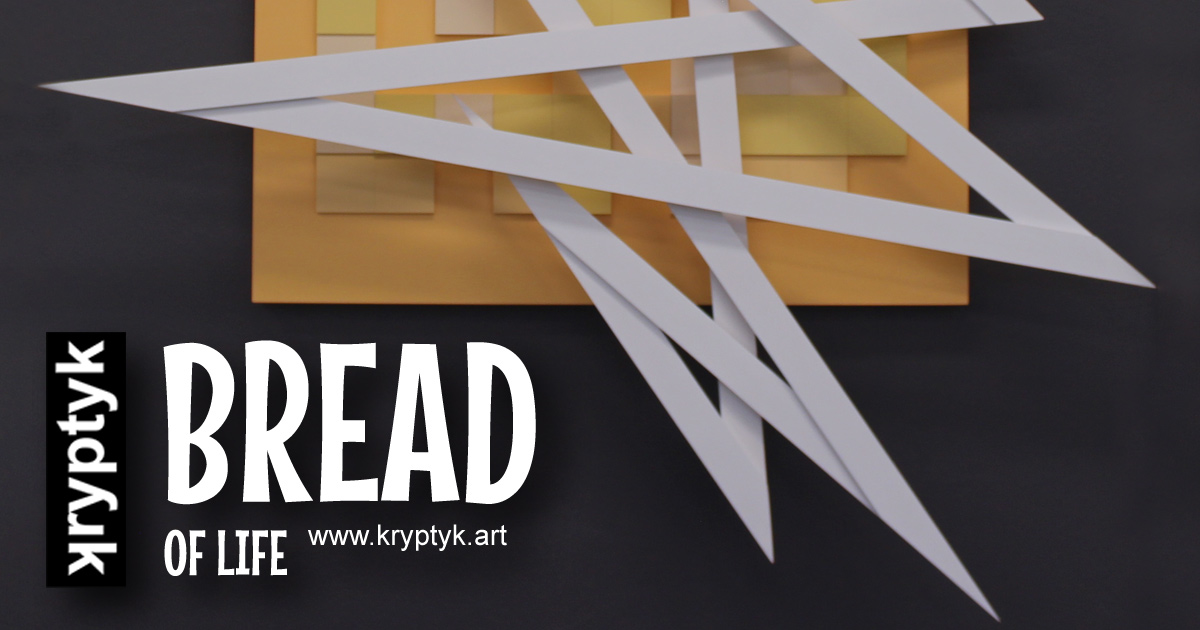 →
A Kryptyk abstraction of the I AM statement of Jesus Christ found in John 6:35 — "And Jesus said unto them, I am the bread of life: he that cometh to me shall never hunger; and he that believeth on me shall never thirst."